Our Showroom is now open Mon-Fri 7:30 am to 5:00 pm and by appointment
Your Residential Window Specialist
Add Light to Your Home
Catch a glimpse of the beautiful views surrounding your home and create an atmosphere that all can enjoy. Get in touch with our team at Loranger Door & Window for your next window installation project.
Standard To Custom-Created
Our team is proud to offer the best installation services and high-quality products available in Southern Maine. No matter what style or design you're looking for in your next window replacement project, you can trust the experts at Loranger Door and Window.
Letting the Breeze In
Allow fresh air in to make your home more comfortable. Our window design team can help with ventilation options that suit your needs.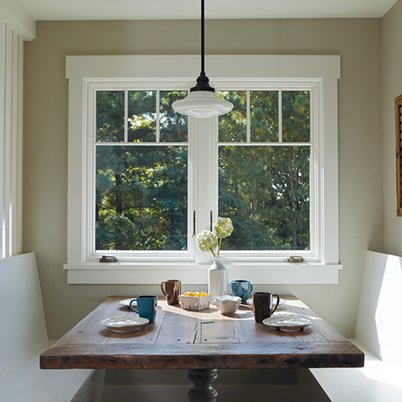 Our key window manufacturer is Andersen Windows, featuring the Architectural Series, the 400 series, the 200 series and Silverline Vinyl Windows.
Expanding Your Views
Windows can either make or break a room's design. With our expansive selection of window options, our team at Loranger Door and Window are sure to provide you with the best solution for your particular design needs. Get in touch with us today to learn more or visit our extensive selection of windows in our South Portland Showroom.